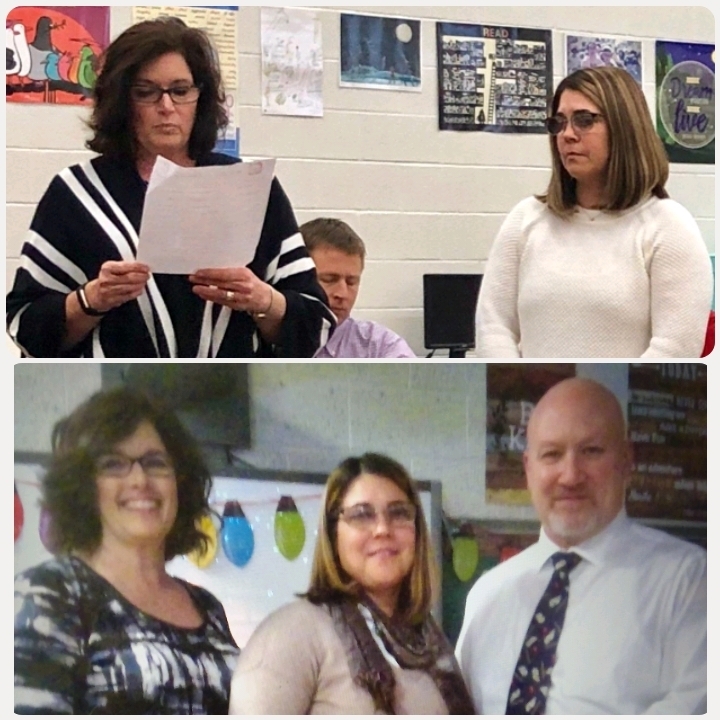 Mrs. Sloan receives Key Clipper Award!
Kim Sharshan
Wednesday, November 28, 2018
Congratulations to Mrs. Jennifer Sloan for receiving the "Key Clipper" Award at last evening's Board of Education Meeting. A "Key Clipper" is someone who is a "key" to our district's striving for excellence. Mrs. Sloan was nominated for going above and beyond to show students how much they matter, the importance of belonging and believing in oneself. When a challenge presents itself, Mrs. Sloan works tirelessly to reach every child. She is "Key" to the Clipper Vision for Excellence!