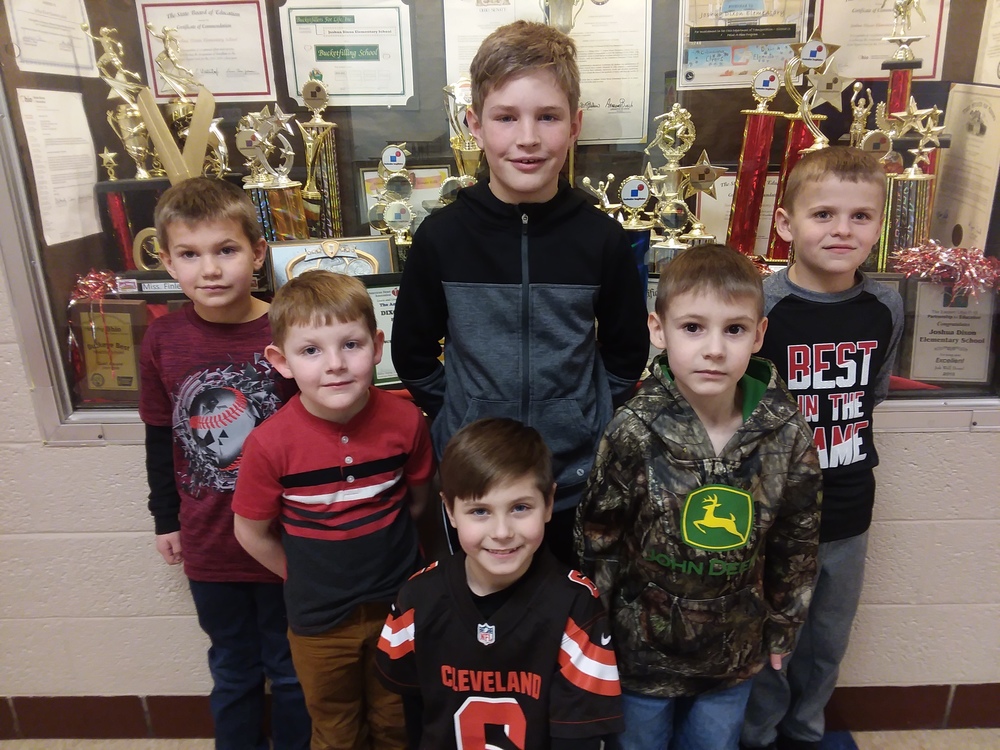 Joshua Dixon Wrestling Team
Kim Sharshan
Tuesday, January 29, 2019
Congratulations Joshua Dixon Wrestlers!
The team participated in a tournament this past weekend and all members placed.
1st Place Winners: Gunner Gleghorn, Jordan Steiginga and Carter Griffith
2nd Place Winner: Jensen Nordquist
3rd Place Winners: Morgan Landsberger and Brayden Ludwig
A special Good Luck to Jordan Steiginga as he participates at the state level this coming weekend.
Well done boys!
Pictured:
Back L to R: Carter Griffith (1st gr.), Jensen Nordquist (4th gr.) and Brayden Ludwig (2nd gr.)
Front L to R: Gunner Gleghorn (1st gr.), Jordan Steiginga (2nd gr.) and Morgan Landsberger (1st gr.)