The Columbiana Schools honored veterans with a district-wide celebration on Friday, November 8th. The morning included a breakfast for veterans followed by a program of celebration in the gymnasium. Thank you to all who made this possible, and to all who have served!
CHS student singing during the Veterans Day Program.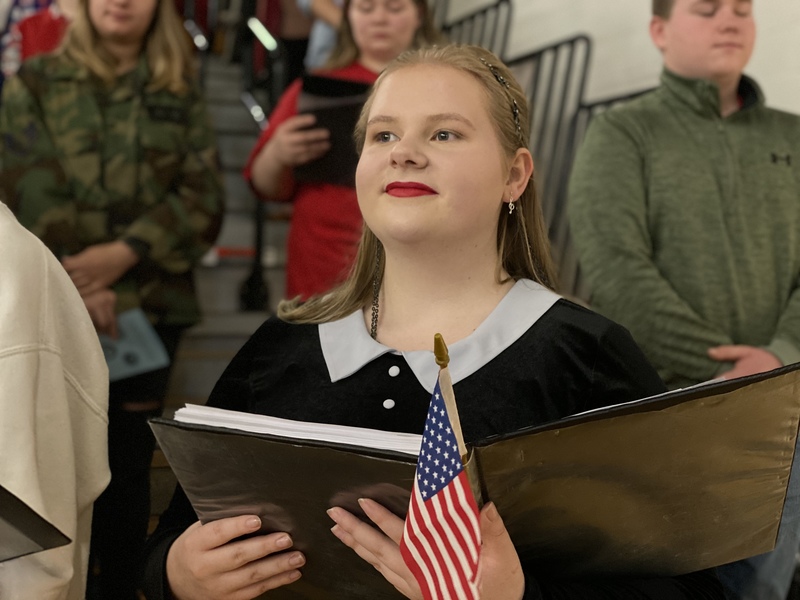 Two veterans holding roses students gave to them.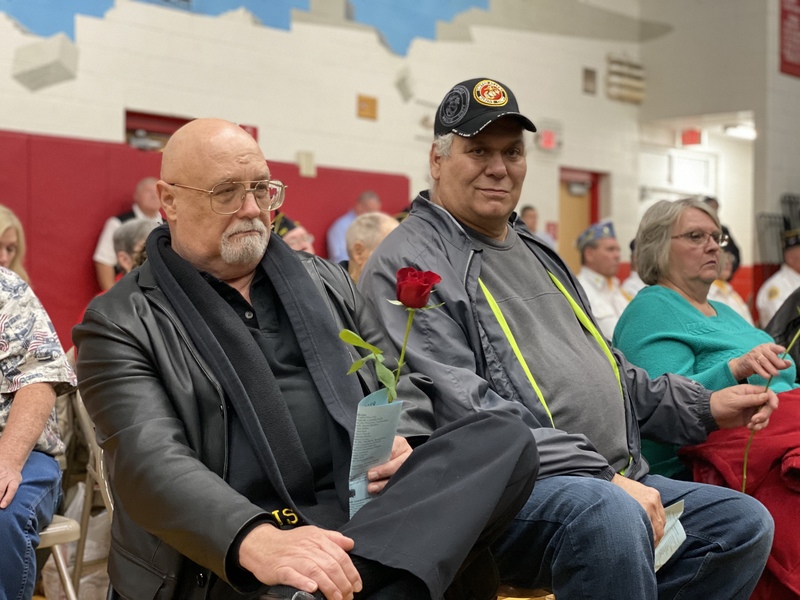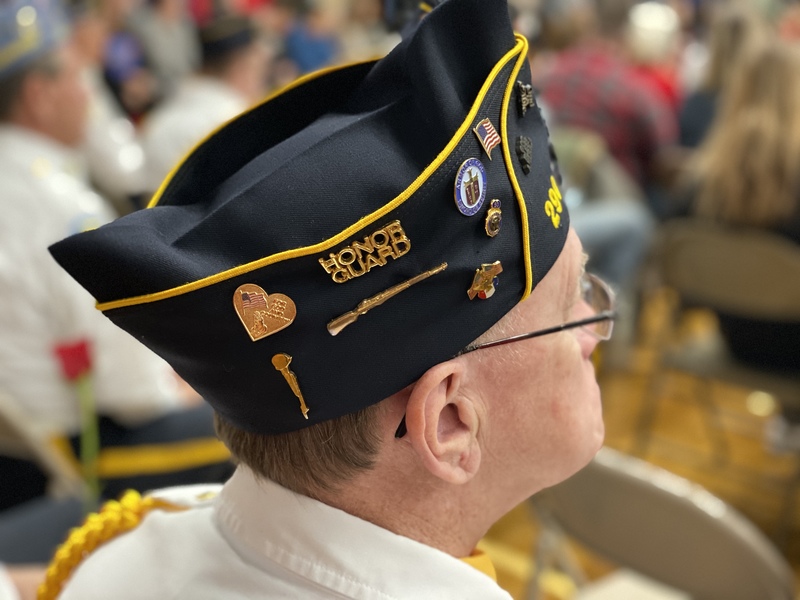 A veteran at the Veterans Day Program.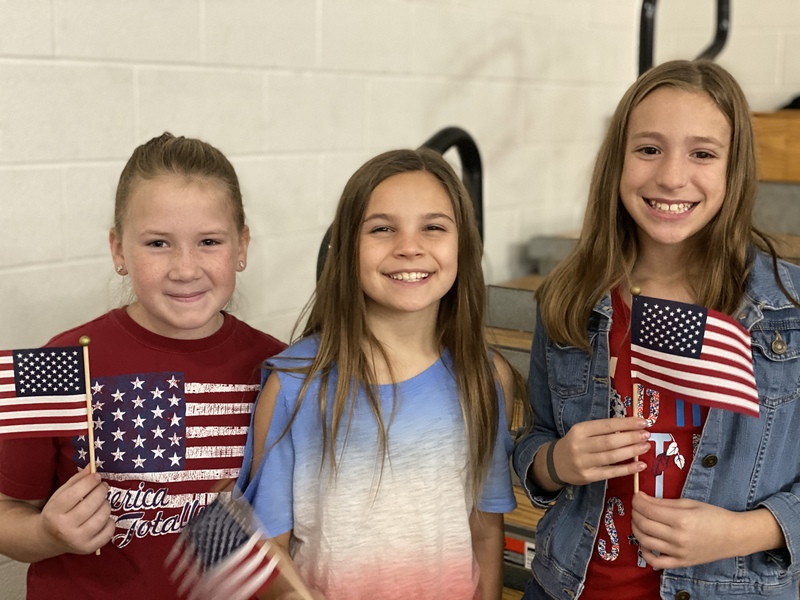 Joshua Dixon Elementary students holding American Flags.